Thursday, April 4, 2013
Forbes has released in mid-March 2013, the most influential celebrities of 2013. Let's see who have retained the same standing from the ranking that was released by Forbes on February 21, 2012. Get to know the ratings if there's an increased or downslides based on the previous results and the current values. Who have dropped off from the list, and who have successfully noted for the influences that they have made for the last 12 months. Of course, you would want to know if Oprah Winfrey still holds the crown on these top 10 most influential celebrities of 2013.
10. Clint Eastwood – 36% Influential Rating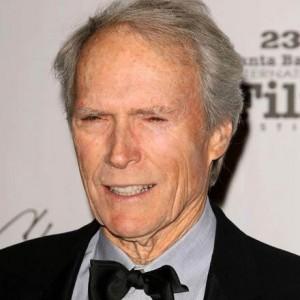 Photo Source:
http://www.obiectivbr.ro/clint-eastwood-a-semnat-un-document-care-sprijina-casatoriile-intre-persoane-de-_id77348
This spot belongs to Bill Cosby last year who had 39% Influential rating, and it's expected since he has not been visible to any TV shows, but could only be followed through a popular social media, twitter. His unnoticed presence since the release of the 2012 influential celebrities continued even at the beginning of this year. He was replaced by the 82-year old politician, actor, producer, composer, director, and producer, Clint Eastwood, where he garnered 36% rate of influence.
9. Suze Orman – 37% Influential Rating
Photo Source:
http://www.oprah.com/money/Suze-Ormans-Spring-Cleaning-Overhaul-Your-Files-and-Finances_1
Her whole name is Susan Lynn Orman, who was a known financial advisor, television host, motivational speaker, and an American Author. She is populary known as Suze, a 61-year old strong woman from Chicago, who is married to Kathy Travis. She made that revelation of her unique and special relationship with same-sex in 2007 for the last 7 years when she was featured at the New York Time Magazine, where she affirmed that she is a lesbian. Amidst of that, she gained the crowd and following from the people who were in the same relationship. This was once the place of Bono who is now up to the 8th spot on this year's list.
8. Bono – 37% Influential Rating
Photo Source:
http://www.superjovem.seleski.com.br/noticias.php?Pg=233&cad=
Everyone is aware that he is an active activist, but this 52-year old singer from Ireland who serves as the lead vocalist of U2 band is also a venture capitalist. He's association and active participation in humanitarian activities is one of the passions that he has. In fact, he is taking advantage of his celebrity status to be an advocate in fighting social justice not just in his country, but globally. One of the things that he supports the most is to end the poverty, hunger, and diseases. He might be up to number 8 ranking on this year's list, but he had 41% influential rating last year being in the number 9 spot.
7. Barbara Walters – 37% Influential Rating
Photo Source:
http://hi.baidu.com/feier830517/item/bdd89b3025c0bc4b3175a1b7
She was not included in last year's list of influential celebrities, but this spot was Stephen Hawking who had 42% influential rating. Now, the classy and sophisticated 83-year old author, broadcast journalist, and TV personality took the 7th spot this year. Her age does not hinder her to continue her career despite that she made a rant about it on "The View", but later denied that she would retire soon, and not even in 2014.
6. Mehmet Oz – 40% Influential Rating
Photo Source:
http://www.sugarshockblog.com/2007/09/dr-mehmet-oz-ma.html
He has retained and maintained his number 6th spot since last year. The only difference is influential rating recorded, which was 2 points higher last year, and it went down to 40% this year. Although people still recognized the fact of his recognition and visibility because of Oprah who served as his mentor until he took off from her shadow in 2007 when The Dr. Oz Show was launched in 2007, where he got his own cognizance. Moreover, it's even boosted because of theYou books. His whole name is Mehmet Cengiz Oz, who is also an author, and an American & Turkish cardiothoracic doctor.
5. George Lucas – 41% Influential Rating
Photo Source:
http://filmpjekijken.com/tag?name=red%2Btails
Who would not know George Lucas and his relationship with the most-hailed science fiction movie series of all time, Star Wars? Taken as a trend-setter by Forbes' for his revolutionary contribution on how sci-fi movies should be presented, George Lucas has directed, filmed, and produced other titles that changed the viewing habits of movie watchers forever. He was also responsible for creating Indiana Jones thanks to his collaborative efforts together with another famous director, Steven Spielberg. Star Wars is still famous even today, for creating a pop culture that binds the generation of the past with the present, all with the love for Luke and Anakin Skywalker, R2D2, and C3PO, Chewbacca, Han Solo, Princess Leia, Darth Vader, and of course, Yoda. Though the creative director dropped down 2% from 2012, he still retained his spot due to new lister, Martin Scorsese.
4. Ron Howard – 41% Influential Rating
Photo Source:
http://startfilm.ru/news/main/4126/
Hailed by Forbes' Magazine to be a person whose influence is recognized for being down to earth and humble, despite his prestigious achievements, Ron Howard has been in the showbiz industry ever since he played as a child actor to his current days as a noted film producer and director. What influenced him greatly was his acting career during the 1960s when he was included in The Andy Griffith Show as Opie Taylor. Due to his experience, he was able to direct films that can be considered interesting and thought-provoking, aside from being entertaining and amusing. He directed famous movies such as the Da Vinci Code, Angels & Demons, A Beautiful Mind, Apollo 13, and others.
3. Martin Scorsese – 42% Influential Rating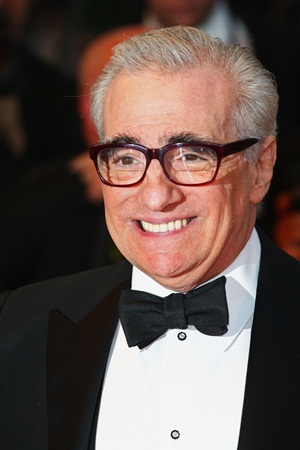 Photo Source:
http://www.urban.ro/filme/7-regizori-celebri-cu-varste-cuprinse-intre-70-104-ani-care-inca-mai-fac-filme/
Known to be another prominent figure in the world of movie production and directing, Martin Scorsese has been included in Forbes' list of the most influential people for being dynamic. Being a man of change, growth, and development in the movie industry, his craft is known to expand and improve that he has even been credited as one of the best directors of all time, even comparable to that of what Steven Spielberg has achieved. Marty's success were all thanks to movies such as Goodfellas, The Departed, Hugo, and other classic like Taxi Driver and Raging Bull. In his passion for his craft, he even instituted The Film Foundation and the World Cinema Foundation, organizations that protect and preserve the heritage of the filmmaking industry. Ron Howard went points down from 43% to 41%, thus giving this spot for Mr. Scorsese.
2. Steven Spielberg – 47% Influential Rating
Photo Source:
http://collider.com/steven-spielberg-animated-harry-potter/
All of Steven Spielberg's movies can be considered a revelation in a sense that you are brought into a world of new and refreshing ideas whenever you watch his well-produced films. Whether it was Avatar or ET back in the 1980s, he never ceased to amaze his viewers by inculcating ideas and principles that not only entertain the eyes, but also teach the mind and the heart to change something in themselves, even before the movie presentation ends. Some of his most influential works are Jaws, Jurassic Park, Memoirs of a Geisha, Men in Black, AI (Artificial Intelligence), Amistad, Saving Private Ryan, and many other award-winning films under his belt. Michael J. Fox owned this spot last year, but is nowhere to be found for 2013. Now Stevie is on the 3rd spot, having only 44% back in 2012.
1. Oprah Winfrey – 48% Influential Rating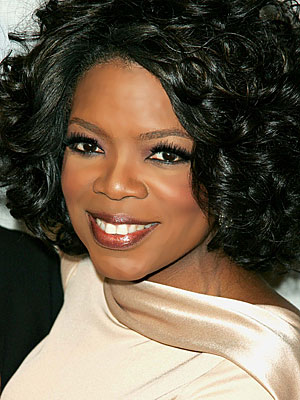 Photo Source:
http://www.people.com/people/oprah_winfrey/
She is noted for being famous in her self-titled show, "The Oprah Winfrey Show", which has achieved the highest ratings for one of the longest periods in TV broadcasting history, from 1986 to 2011. Because of her efforts in helping people on and off the air, she has been given the title of being "the most influential woman in the world". Her philanthropic activities have reached different people far and wide, whether it was providing financial and temporal assistance in remote areas, or spiritual and emotional support while her show was ongoing. Her selflessness and compassion eventually gave her the break that no other daytime talk show host had; even launching and operating her very own production company. Despite of being at the top, her influential rating drop 1% from 2012.