Wednesday, March 20, 2013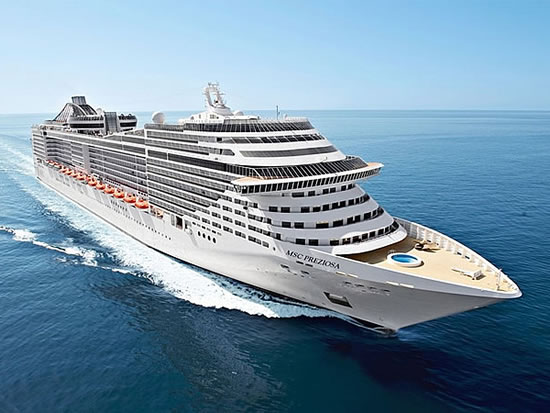 MSC Preziosa
, Europe's largest cruise ship will embark on its maiden voyage, from the western France port of Saint Nazaire this Thursday. A 333 meters long cruise, which can hold 4,300 passengers and 1400 crew members, is stuffed with luxurious avenues like, four swimming pools, casino, and a theatre, and is decked out in black and purple velvet, white-veined black marble and giant mirrors in front of passengers' beds. All this is spread across 30,000 square meters of public area.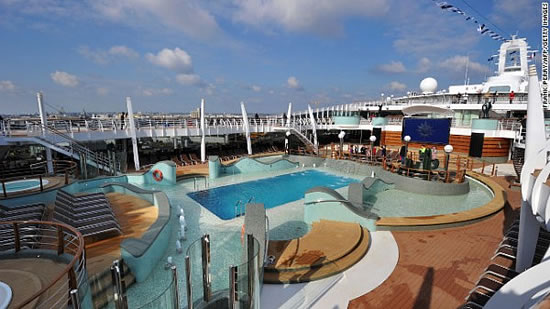 The cruise weighs 140,000 tons and can travel at speed of up to 23 knots. The christening ceremony will take place on March 24 before the cruise set out officially, French Industrial renewal minister Arnaud Montebourg gave it the name Preziosa which is the symbol of French shipbuilding prowess.
MSC Preziosa
is the 12th in MSC's fleet and it is the world's third largest cruise liner, but loses the battle of size to Miami based Royal Caribbean International.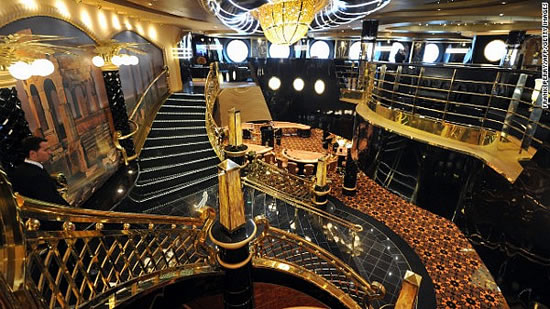 Currently the luxury ship is on its pre-inaugural cruise a 9 day/8 night journey from Saint Nazaire, which will end in Genoa, Italy.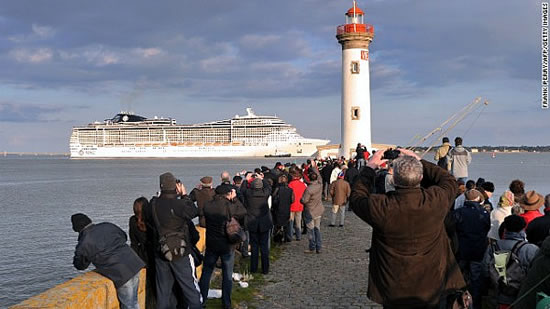 As for the official cruise begins in Genoa and includes stops like Naples, Messina, Tunis, and Barcelona. Now this is what they call cruise in style!