Friday, August 30, 2013
With the prices of fuel always on the rise, the oil industry maintains a determined grip on our daily existence. Oil, in its many forms, is essential in the operation of thousands of businesses and industries. According to the United States Energy Information Administration, the world at present uses up more than 85 million barrels of crude oil every day, which means that each of us consumes an average of 2 liters of fuel each day. With each oil barrel costing $51, worldwide consumption of oil is pegged at more than $4 billion every day. Understandably, the overall allocation of oil utilization is not squarely divided as more developed nations devour more oil compared to less developed ones. At the same time, oil is not merely utilized as fuel to run machines and engines. It is also essential in the production of lots of useful daily items including asphalt, fertilizers, and plastics. Because of their massive impact on the world's present economy, let us take a look at the top 10 biggest oil petroleum companies in the world.
10. Chevron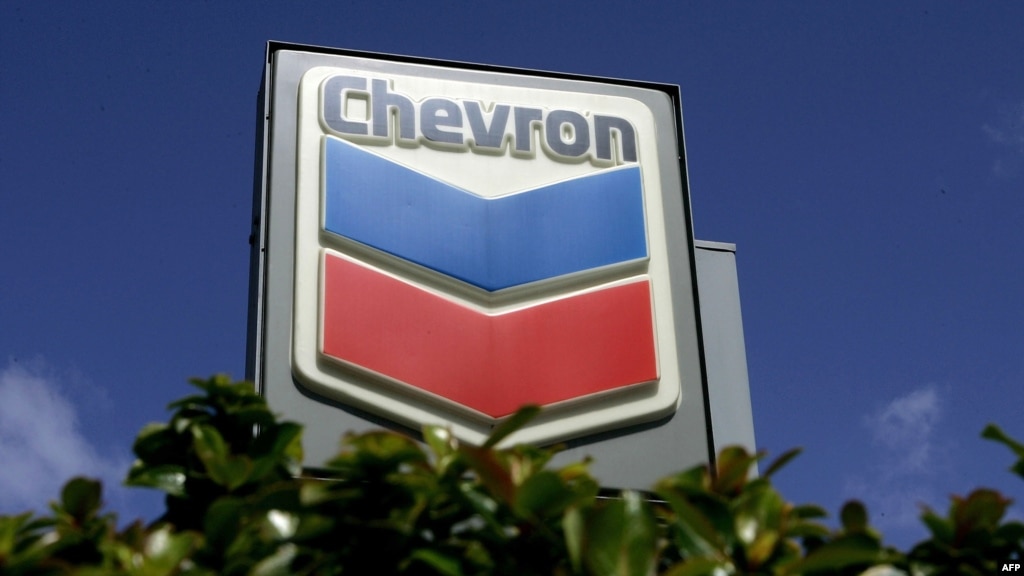 Photo Source:
nbj4u.blogspot.com
Chevron is an American-based company and is operating in over 180 countries. Today, Chevron is doing research on alternative energy as well. In fact, the oil company Chevron claims that it is currently the biggest producer of geothermal energy in the world. In the past decades, Chevron has been plagued by its ecological treatment record. The environmental harm done by Chevron in Ecuador and Rio de Janeiro has resulted in court cases with demands of billions in payment for damages.
9. Royal Dutch Shell
Photo Source:
mcevoyoil.com
With its head office at The Hague, Netherlands, Royal Dutch Shell it has interests in over 100 nations. More popularly called Shell because of the design of its logo, it was listed as the biggest firm in 2012 on the London Stock Exchange. In the past, Shell has always been taken the lead in other non-oil industries such as nuclear power and electricity generation. For some reason, the company was unsuccessful in those fields and Shell eventually shut them down. Today, Shell's oil production is pegged at nearly 4 million barrels each day. The oil company boasts of $345 billion in assets.
8. Kuwait Petroleum Corporation
Photo Source:
de.wikipedia.org
It is Kuwait's national oil company with its head office at Kuwait city. The company is run by the Kuwaiti government. Starting out as a shareholder company back in 1960, the state took over its operation in 1975. Ten percent of the world's reserves is supplied by Kuwait Petroleum as well as almost 90% of export reserves of Kuwait making it as one of the biggest oil companies in the world today.
7. Petroleos de Venezuela
Photo Source:
www.icij.org
Petroleos de Venezuela is owned by the government of Venezuela. It is considered as having one of the biggest oil reserves in the entire planet. The company is allegedly operated by a faction strongly supporting the current president. Petroleos de Venezuela is one of the largest exporters to the United States. It also distributes oil to the United Kingdom, Caribbean, Sweden, and Belgium. The revenue generated by the petroleum company acts as a monetary buffer for the Venezuelan financial system. It has reserves amounting to over 120,000 million barrels.
6. BP or British Petroleum
Photo Source:
www.ered.gr
British Petroleum is over a hundred years old. It has its offices in the US, Ireland, and the United Kingdom. It produces 4.4 million barrels every day. As of present, BP is in the process of selling half of all its stake to Rosneft, a Russian-based oil company.
5. PetroChina
Photo Source:
me-confidential.com
The biggest producer of gas and oil in China is Petrochina with the China National Petroleum Corporation is the solitary investor. It has interests in both petrochemical and petroleum industries. Considered as the most profitable firm in all of Asia, Petrochina utilizes a huge portion of its revenue on research and development, placing more focus on focusing on green development. Thepetroleum company produces over 4 million barrels of oil every day.
4. ExxonMobil
Photo Source:
stockdailyupdate.com
If it's based on revenue, ExxonMobil would most likely rank first place. The company's production reaches up to more than 5 million barrels every day. ExxonMobil came out with the coming together of Exxon and Mobil. It is world's biggest oil refiner and part of the top petroleum companies for years now. The company is facing much criticism brought about by its poor environmental record. Sadly, the company only allocates 1% of its profits in the research for alternative energy. It has always been tagged as one of the most hated companies in the whole world. The company possesses over $ 340 billion in total assets.
3. National Iranian Oil Co.
Photo Source:
www.qrbiz.com
National Iranian Oil Co. is operated by the Iranian government through its Ministry of Petroleum. The company has the capacity to produce 6.5 million barrels every day. However, because of the restrictions imposed by American and European governments, the National Iranian Oil Co is forced to cut back its petroleum production. To avoid issues on depreciation, India and Turkey pays for the oil they buy with gold. Nevertheless, amidst of it, it is still known as one of the top oil petroleum companies in the world.
2. Gazprom
Photo Source:
www.lngworldnews.com
Deemed as the biggest producer of natural gas, Gazprom is one of the biggest corporations in the world. The oil company has placed considerable amounts of investments in the safety of land, water, and atmosphere. Most of the shares of the company are owned by the state of Russia, although the company has been privatized. The Soviet Union Ministry of Gas Industry was transformed into a corporation, and Gazprom was formed. The company has $328 billion in assets.
1. Saudi Aramco
Photo Source:
images.businessweek.com
Saudi Aramco is based in Saudi Arabia with headquarters in Dhahran. It has been named as "the most valuable company in the world" by a financial magazine. The company has offices around the world with chemical and refining plants. Aramco has plans to increase its worldwide refining capability to 8 million barrels a day in the next decade. Its closest rival, Exxon Mobil Corp., produced 5.4 million barrels a day towards the end of last year. No wonder why Saudi Aramco top on this list of biggest oil petroleum companies today. Because the world continues to grow, it is but obvious that the need for more oil is inevitable. India and China have shown tremendous increase in their consumption of oil, mostly brought about by the boost in their industries. Plus, these two nations comprise more than a third of the world's population. Such huge numbers would understandably need more fuel.