Thursday, June 13, 2013
A Serbian tennis player and former world no 1 Ana Ivanovic was born in Belgrade, SFR Yugoslavia on November 6, 1987. Another success story where parents supported their child, Ana's mother Dragana is a lawyer and most probably biggest reason of Ana's success on tennis court.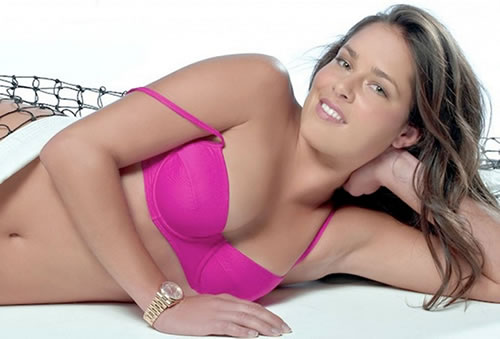 Ana's father who is self-employed business man did not shy helping Ana either, he encouraged her and was present at almost every tennis court where Ana was playing a match.
Like all the greats Ivanovic started playing tennis at tender age of five. The fellow Yugoslavian Monica Sales was her role model and an inspiration. She attended various local tennis academies. Each passing day with the tennis increased a love between Ana Ivanovic and tennis. She even did not miss to play tennis during the NATO's bombing on Yugoslavia although she was forced to practice during daytime in order to avoid any unwanted accident. An incident where Ivanovic cried for almost 4 hours locker room after facing a defeat in a match. At that time she was 15 and feared that he coach will drop her because of the defeat. Ana Ivanovic had developed such a passion for the tennis that it seemed impossible for her to live without tennis.
Career Highlights:
Ana Ivanovic has every tennis title in her cupboard and a very long list of success .Although Ana Ivanovic started playing tennis at very early age but in 2003 she turned pro-tennis player. She has achieved everything in the game of tennis one could dream of. Among her achievements the ones which stand out are the 5 times consecutive success at ITF tournaments and Grand Slam French Open tournament.Since her debut the 2008 season turned out to be the most successful one for the Serbian tennis ace, Ana Ivanovic as the twenty two year old thrashed out a couple of prominent names including Elena Dementieva as well as Jelena Jankovic. Consistent stunning display of tennis enabled her to reach the top of the world rankings from the women's side back in 2008 during the month of June after knocking down JelenaJankovic in the semifinal battle of the Grand Slam clay court French Open tournament and made her way into the final of the major event. She won the final easily and grabbed her first grand slam title ever.
Injuries:
After winning her first grand slam title, Ana Ivanovic became a victim of injuries and fitness problems. Injuries to her thumb and knee kept her out of various championships. In 2012 whenAna Ivanovic was competing against the American Venus William, Ana felt extreme pain in her left thigh and started weeping on the court at the All England Club and therefore could not continue the match.
Personal Life:
Ana has an interest in subject of finance. In her spare time she studies finance at a university in Belgrade and Spanish. In 2010 Ivanovic dated Australian golfer Adam Scott in 2010, but the pair split in September that year after her poor on-court form led to a slide down the rankings. In 2011 pair reunited briefly but separated again. In September 2008 UNICEF appointed her as its ambassador in Serbia.
Showbiz Debut:
Ana Ivanovic is blessed with hot looks. She has good enough looks to be successful at glamorous world. Because of her hit body she has appeared in a song called "Hurricane Ana", produced by Serbian rapper FilipFilipi and Collie Buddz. Also, she appeared on a number of international magazines like FHM(Germany, United Kingdom, Australia), Vogue (USA), Vanity Fair (Spain), Cosmopolitan(Serbia), Vanidades (Mexico), Grazia (Serbia), The Best Shop (Serbia) and Sports Illustrated (South Africa ).