Sunday, June 9, 2013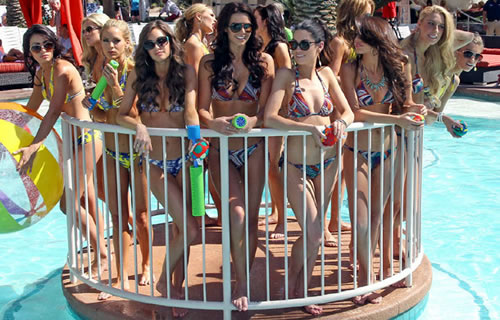 It's my favorite time of the year again: time for the 2013 Miss USA contest. Or to be more specific, the part where all the contestants show off in bikinis. And here they are taking part in some kind of paddleboard race. Anyway, it's a solid field this year, but if I had to pick an early winner it'd have to be Miss Nevada Chelsea Caswell.
So feel free to let her know on Twitter that she's got the Tuna stamp of approval and who knows, maybe I'll even get lucky and be able to convince her I'm an official judge. It's gotta work one of these days, right?






Source: Hollywoodtuna