Monday, April 8, 2013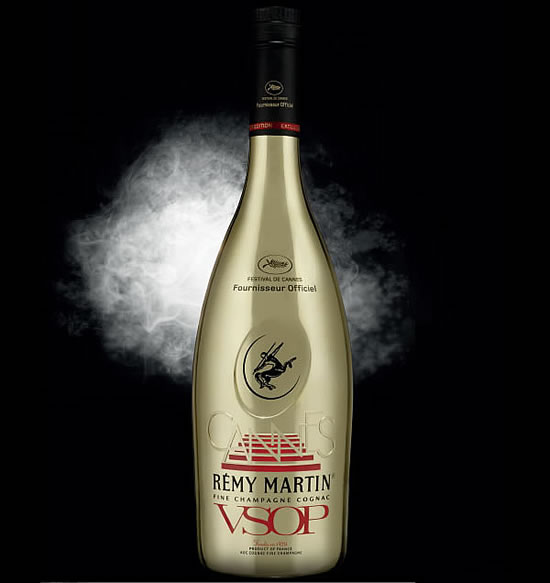 It's has been a customary tradition with Remy Martin to raise an ode to the acclaimed Cannes Film Festival each year. Like its earlier limited editions in 2010 and 2011, Remy Martin proudly pops open its Cognac branded the Cannes Limited Edition VSOP 2013! The recent addition to Remy Martin's Cannes brand wagon, lives up to its celebrated counterparts, nonetheless, doing the new, this year's bottle flaunts a totally different design. Embellished in a glowy gold palette, the bottle exudes every bit of the luxurious positioning it talks of.
The design is itself raises a tribute to the lively and exuberant spirit of the Cannes Film Festival. "The Centaur (the famous emblem of Remy Martin) joins the Golden Palm in the spotlight for the fortnight, ascending the fabled steps of the Palais des Festivals." The Rémy Martin VSOP Magnum Cannes Film Festival Limited Edition will be available for 200€ ($ 260) and the Rémy Martin VSOP 1L, Cannes Film Festival Limited Edition will sell for 55€ ($ 72).