Wednesday, March 20, 2013
Ulysse Nardin has a timeless tradition of crafting watches with a musical soul, impeccable masterpieces like 'Ulysse Nardin Gengis Khan Wirst-watch that exudes powerful presence and Alexander the Great Westminster Tourbillon minute repeaters an exceptional timepiece.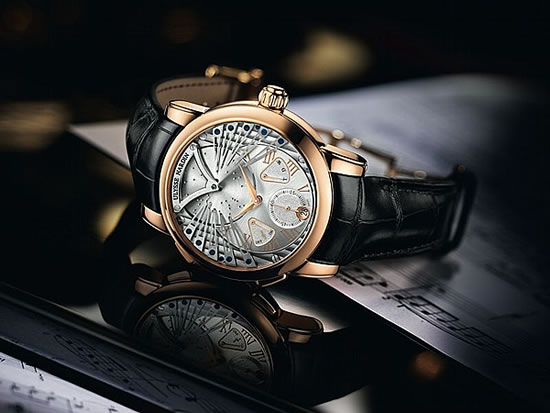 A new introduction to this collection of masterpieces is the mechanical self-winding musical wristwatch,Ulysse Nardin Stranger. 'Stranger' resonates the feel of a classical music box and plays the melody of 'Strangers in the night' an unforgettable, soulful song, from the year 1966 either on the hour or on call. This innovative timekeeper bears the signature of Ulysse Nardin's partner and musician, Dieter Meirer. Ulysse Nardin's Stranger is a limited edition of 99 pieces in Rose Gold, whose mechanism has also been perfected to match the highest technical standards.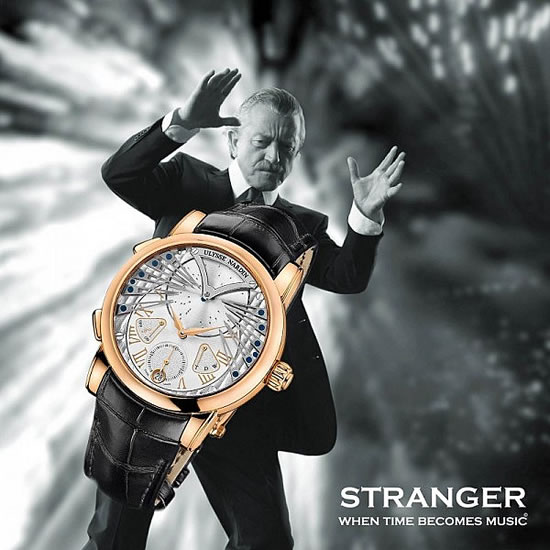 Ulysse Nardin elevated its craftsmanship a notch above by incorporating silicium technology for the escapement and anchor of its in-house manufactured UN-690 movement. To set the time, the crown function is activated by a pusher instead of pulling the crown out in the traditional way. This masterpiece enables the owner to adjust the time with exceptional ease. The action of its mechanism can be admired through a sapphire crystal.
It took more than five years for Ulysse Nardin to make 'Stranger' a reality. This musical wristwatch is a fusion of music & time and aesthetics & function. It was launched in Zurich on March 13' 2013 at an event open to a selected few. With 'Stranger' time becomes music.
Via: Luxurylaunches